Introduction to Landscaping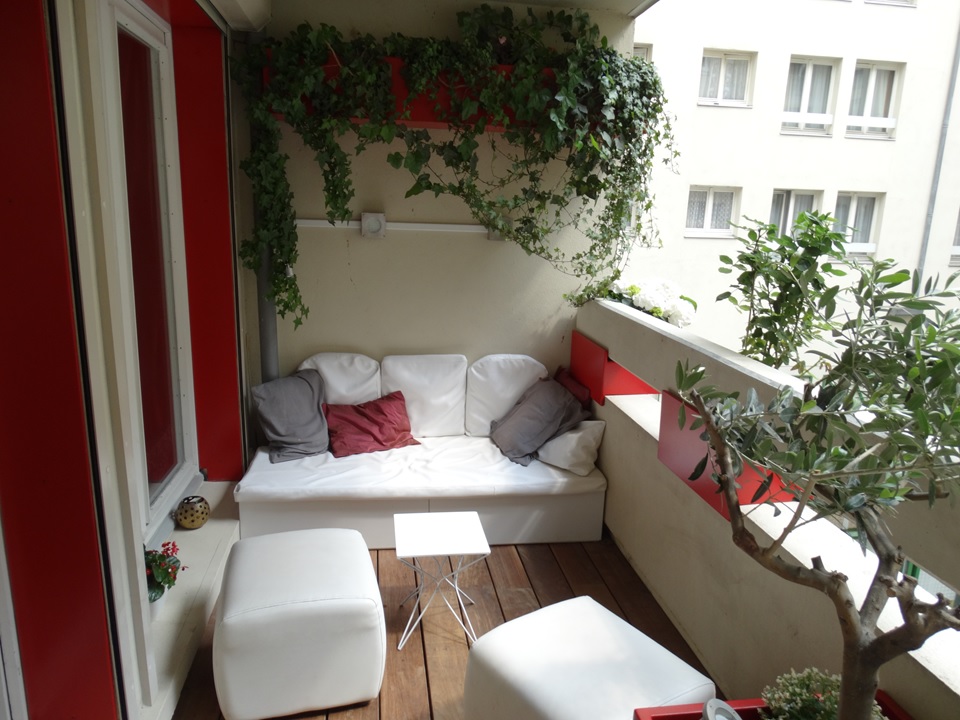 For 30 years, I have been reviewing and considering the function and need of landscaping within the heart of the city. I do my utmost to reconcile your taste of nature and the desire or necessity, of living in the city.
At home, all around you, besides the balconies, terraces, gardens, patios, loggia and roofs, you will discover many urban interstices and many more urban crevices, where I can be able to express myself freely in order to meet the expectations of a recent, and more and more important generation of city dwellers "Les Rurbains".
I will invite you to discover or to rediscover the emotions that emanate from both living and inert materials such as water, air, minerals, plants, wood, etc. onto a journey imbued with indescribable sensations full of emotions.
From the study to the implementation and maintenance

The Study

The architect and the client have only one representative from the designing to the implementation stage, that is, myself or my associates.
Even though there are business partners, subcontractors, I also interface with various and necessary trade bodies like the plumbers, electricians, etc.
The Implementation
It is handled by a team of competent landscape gardeners and experts in the implementation of the various services listed hereinafter.
The maintenance
It is ensured by a team of competent landscape gardeners and experts in the up keeping of gardens while encouraging biodiversity and durability.
Services
Below are all the services that we are able to offer on my studies and that are applied during the creation of my landscaping gardens and terraces. This list is by no means exhaustive.
Flooring
Plants
Flower boxes, standard and custom-made pottery using various materials such as wood, fiber cement, composite, plastic, etc.
Custom-Tailored outdoor carpentry such as floors, scalable flower boxes
Lighting
Irrigation sprinkler
Trellis and trellised panels
Surrounding walls that are suitable for tropical conditions
Outdoor furniture of all brands
Ornamental ponds
Laying riprap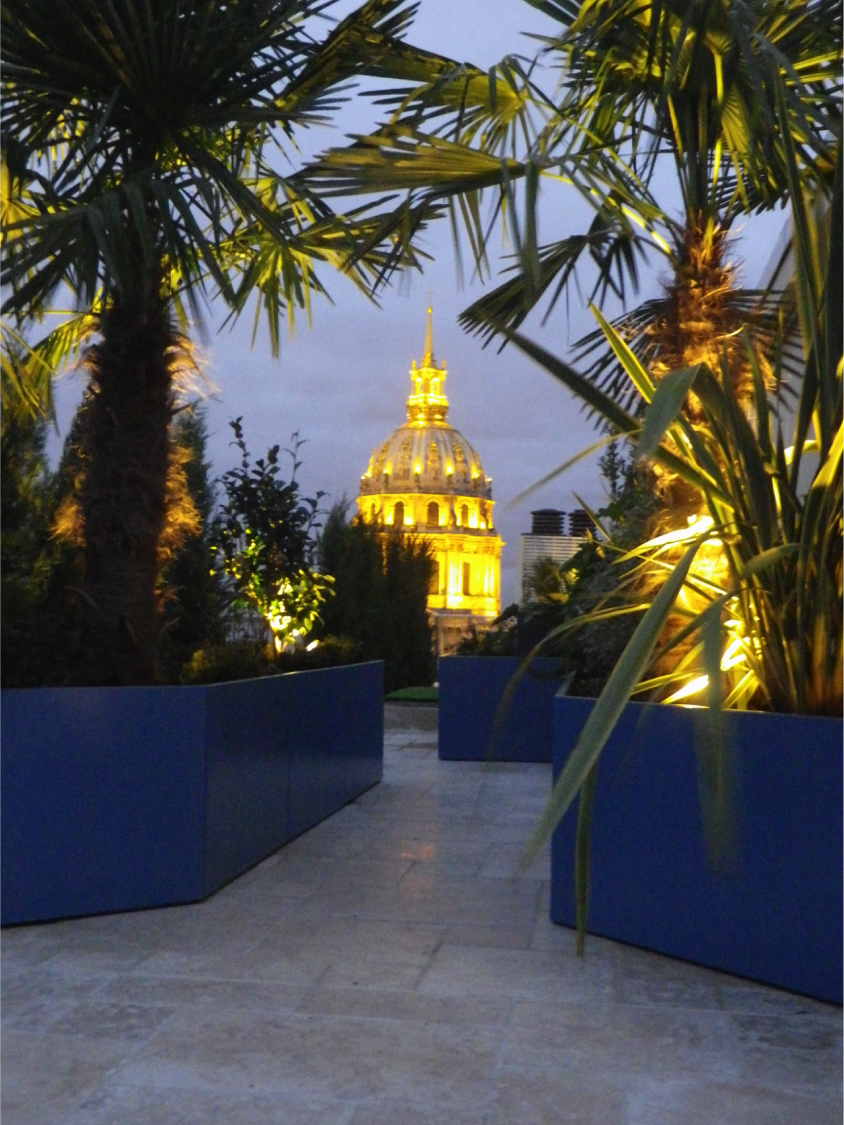 The clients
In partnership with many architects, my clients are mainly comprised of:
Numerous clients which for confidentiality reasons, I cannot reveal their identity
Various hotels like Queen Elisabeth, Pergolèse, Bel Ami, Hyatt Vendôme, and the Group Accord for which I had created a landscape concept which was adapted to more than 60 Novotel hotels, in France, Switzerland and Spain. I had also setup a "DCE" for bids and proposals
Various restaurants like Lily Wang et la Société (Groupe COSTES). La Gare et L'Île (Groupe BERTRAND), First Avenue, Les Pieds Dans l'Eau, La Criée in Clermont Ferrand, etc.
Numerous companies like l'Oréal, Orange France, les AGF, Bain et Company, Aviva, Casinos Tranchant, Pioneer, Altys multiservice, Faceo, Vinci Facilities, HSBC, BNP, Groupe Hervé Thermique, LCL…
Also Staging in Villepinte
And for 3 years, I staged and organized the rest areas and different spaces during the Maison et Objets exhibition in Villepinte (95)
Contact
Paysages & Luxuriances
40 rue Damrémont 75018 PARIS
Mobile of Bruno Oizan-Chapon : +33 6 98 92 51 52
English spoken